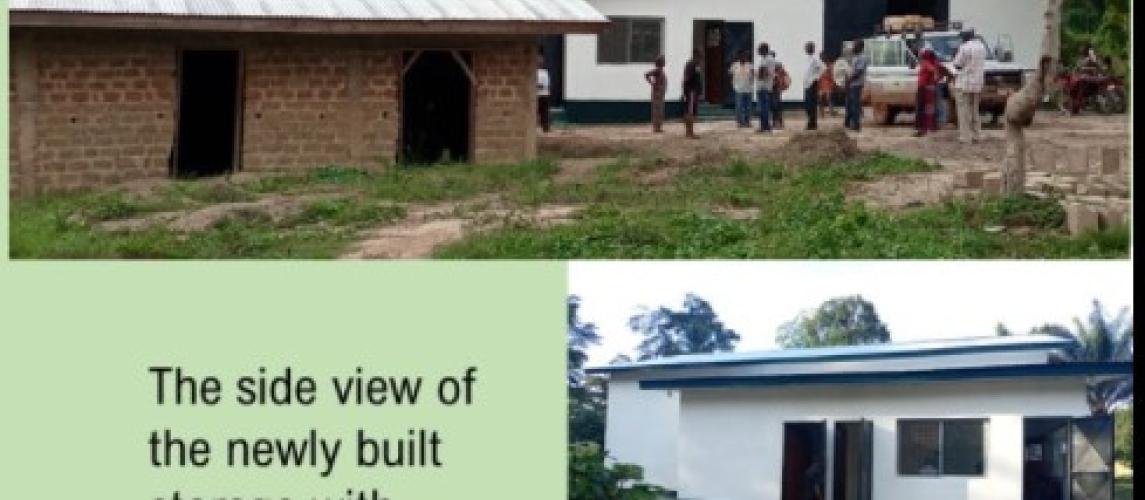 MOA to the rescue of Cocoa Farmers new warehouses are constructed in Nimba County
(Monrovia, October 6, 2021): - The Ministry of Agriculture through its executed project – the Tree Crops Extension Project (TCEP) – has completed the construction of three of four warehouses for cocoa farmers in remote cocoa-endowed towns in Nimba County.
Inadequate or lack of storage facilities in rural communities is one of the key constraints Liberian farmers continue to face which lead to post harvest losses of food crops.
Apart from storage of cocoa, the warehouses – managed by established farming cooperatives – will be used to store other food crops.
Agriculture Minister is excited over the completion of these warehouses for farmers.
"These are the practical interventions and support to farmers that the MOA has been threading on through the direction of His Excellency President George Manneh Weah", Minister Jeanine M. Cooper said.
The warehouses with annexed offices have been completed in three cocoa-rich towns in central and eastern Nimba County precisely in Nyor-diaplay, Blolay and Bioyodar towns.
Construction works are being carried out on one more in Karnwee Town near Saclepea.
TCEP plans to construct eight warehouses with similar designs and office features.
Rome-based International Fund for Agricultural Development (IFAD) funds the project with grants and loans secured by the Government of Liberia through Financing Agreements.
The agreements ratified by the National Legislature restrict TCEP's interventions to Lofa and Nimba Counties only.
TCEP is involved in the cocoa farms' rehabilitation and farmers support through supplies of seedlings, inputs, tools and training of cocoa farmers in the two counties.