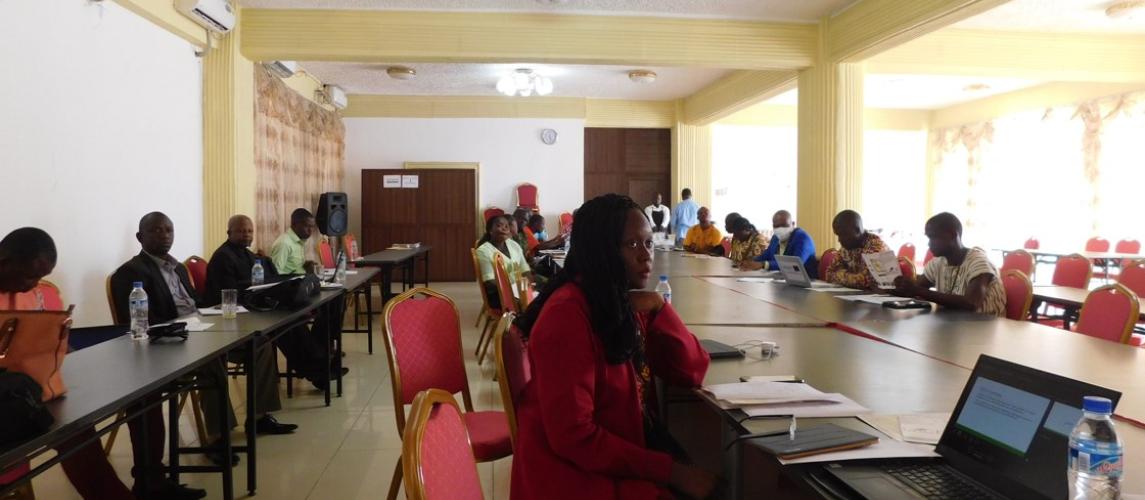 A Two-Day Workshop by the STAR Project of the MOA for Seventy-Five Implementing Partners along the value chains of rice, oil palm and horticulture
PRESS RELEASE
Monrovia, (PMU, MOA)- November 22, 2021:  The Smallholder Agriculture Transformation and Agribusiness Revitalization Project (STAR-P) of the Ministry of Agriculture has begun a Two-day Workshop in Monrovia for Seventy-Five Implementing Partners along the value chains of rice, oil palm and horticulture.
The Implementing Partners include the Liberia Business Association, Liberia National Association of Cooperative Societies, National Rice Federation of Liberia, Liberia Vegetable Sellers Association, Association of Liberian Oil Palm Farmers, Rapid Food Production Initiative, Agriculture Investment Network and National Agro-Input Dealers Association of Liberia e among others.
These partners will be working with the Ministry of Agriculture Extension Staffs in Lofa, Nimba, Grand Gedeh, Maryland, Sinoe, Margibi, Bomi, Grand cape Mount and Gbarpolu Counties to mobilize and arrange beneficiaries into groups along the value chains to access funding and other services from the Project.
Component Two of the STAR-Project addresses the institutional needs of State and Non-State Actors that support Liberian farmers and agribusinesses through training, budget support, market linkages and international trade development etc.
The Project Coordinator of the STAR-Project addressing the participants on Monday November 22, 2021, stressed the need for collaboration amongst these groups of partners in reaching the project target of 38-Thousand Farmers.
Mr. Ansu A. Metzger disclosed that One Hundred and Eight Farming Groups, Thirty-Five Cooperatives and Three Out-Grower Schemes will be funded this fiscal year.
Also speaking, the Director for Sectoral Coordination at the Ministry of Agriculture Mr. Randall Kolleh encouraged the full participation of the Implementing partners adding; that the sustainability of efforts by the STAR-P is dependent on them after the project phase expires.
 Signed: MOA/STAR-P Communications Team