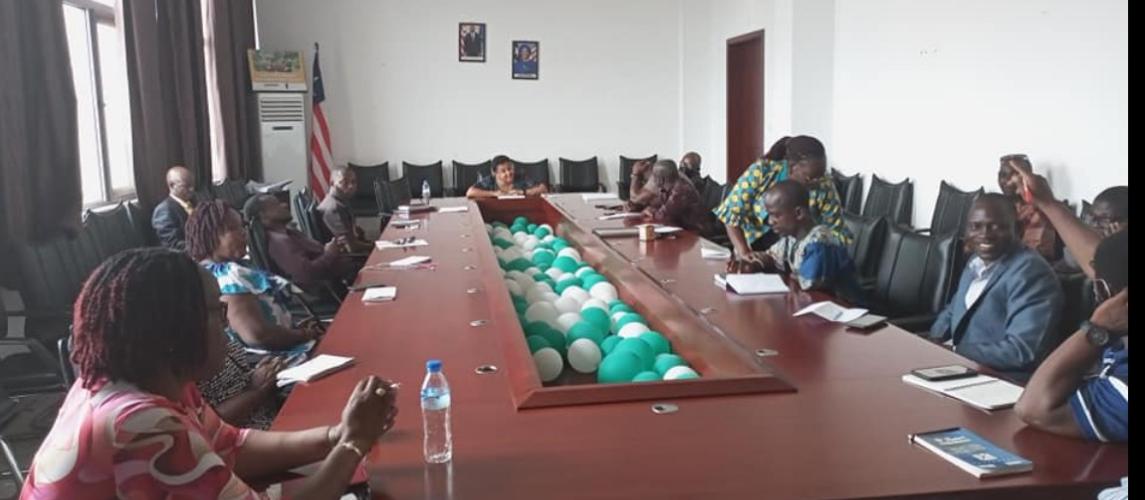 Aligning The MOA's Senior Management Team For Robust Farmers Advisory Services
(Ministerial Complex, Monrovia, Friday, November 19, 2021) Minister Jeanine M. Cooper has lauded the superior team at the MOA comprising of Deputies, Assistant Ministers, mainline Directors and Advisory Technicians for the level of successes shown in the agriculture sector this year through their dedication to duties.
With just few days to climax the year 2021, Minister Cooper said that in 2022, the MOA will focus on more farmers' support initiatives and announced the launch of FARMERS ADVISORY SERVICES PROGRAM.
This program will ensure the ministry becomes a one-stop-shop for farming information ----what to grow, where to plant, soil information and testing and sourcing of agricultural inputs and implements---using digital and multimedia platforms instead of farmers traveling long distances to come to the ministry in search of information.