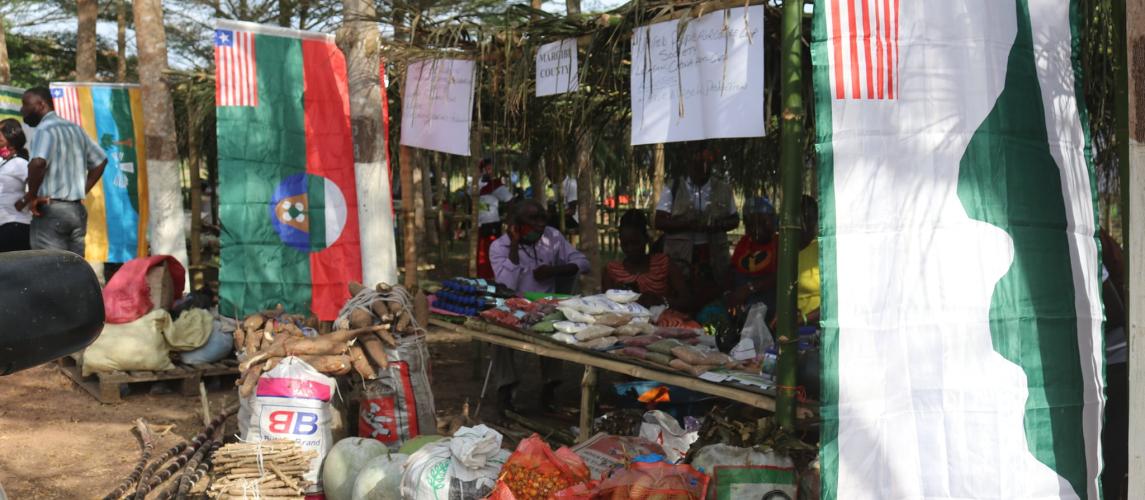 2022 National Agriculture Fair Slated for Kakata, Margibi County
(Monrovia, December 15, 2021): - The Ministry of Agriculture announced its 2022 National Agriculture Fair (NAF) will be held from February 4-5 in Kakata, the main city in Margibi County situated at 74 km north of the Liberian capital, Monrovia.
The MOA successfully hosted NAF 2021 in the central Liberian town of Suakoko, Bong County – pinned at 182 km north of Monrovia – from February 14 to16.
Agriculture Minister and Executive Chairperson of NAF, Hon. Jeanine M. Cooper also named the organizing committees to plan and execute the fair.
Liberia's Agriculture Law enacted in 1971 mandates the Minister of Agriculture to issue regulations for and execute the holding of an annual National Agricultural Fair to showcase agriculture produce grown in the country.
Minister Cooper named Hon. George Tee Forpoh, Deputy Minister for Regional Development Research and Extension, Chairman of the National Planning Committee which comprises of all MOA's Deputy and Assistant Ministers.
Mr. Ansu Sekou Konneh heads the National Coordination Secretariat – to supervise and coordinate technical working committees on event planning– that will report to the National Planning Committee and then to the Executive Chairperson.
The Fair will be an excellent forum to assess the food and tree crops grown in Liberia.
There will be competition among counties on their locally grown products and prizes awarded.
Additionally, Liberian agribusinesses will also showcase their plant-based products –food, drinks and cosmetics –locally produced and are being exported.
Farmers, agro-processors, agriculture concessionaires, development partners, financial institutions and agro value chain producers will also attend the fair.
Details of the Fair will be made public before the end of December 2021.