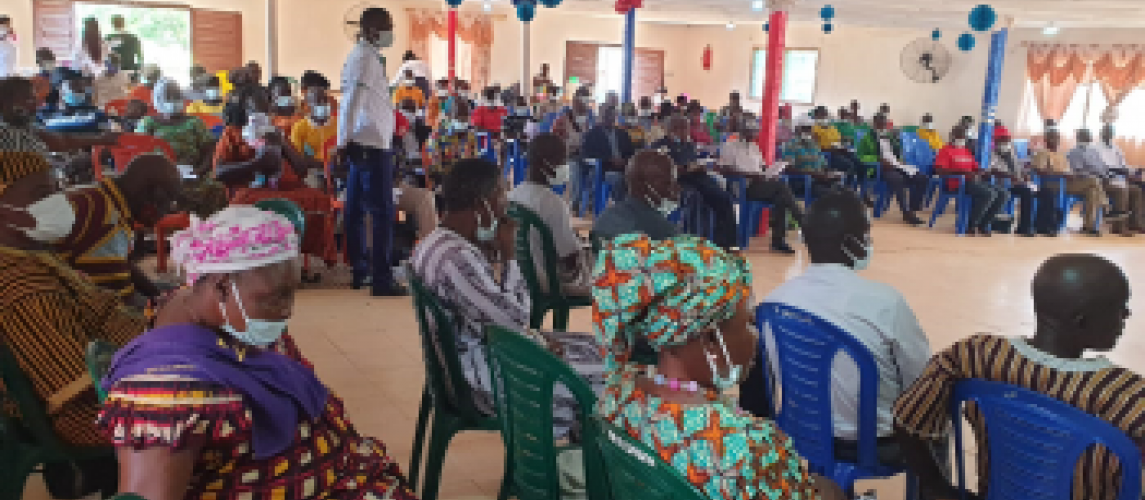 Technical Assistance and Supervision Unit Completes 11 AGMs at 11 RCFIs
Technical Assistance and Supervision Unit Completes 11 AGMs at 11 RCFIs
Monrovia-Liberia: TASU-8-9-21;The Technical Assistant and Supervision Unit (TASU) established by the Central Bank of Liberia under the Rural Community Finance Project (RCFP) has successfully completed the hosting of eleven Annual General Meetings (AGM) of Rural Community Finance Institutions (RCFI) in eight counties. The AGM is an annual gathering of shareholders of the different RCFIs where shareholders are involved in a critical review of the performance of their respective RCFIs. The shareholders fully participated in the decisions on the governance structure of the institution,
At the end of the various AGMs conducted between June and July of this year, sixty-five members of 11 RCFIs' Board of Director were elected to manage the RCFIs. Of this number, 26 are female, youth including person of different abilities from different professional backgrounds who are serving as board chair or vice -chair.
In a related development, the Central Bank of Liberia has waived the amount of three hundred eighty-three thousand, seven hundred   united states dollars (383,700USD) representing capital placement and operation licenses granted to RCFIs across the network.  
In a brief statement, the Manager of the Technical Assistance and Supervision Unit (TASU) Mr. Jedidiah Sazi Lawubah lauded the shareholders,  both former and current board members, and staff of the RCFIs for hosting a successful AGM . The minister of agriculture, Madam Jennie Milly Cooper commended the TASU Team for diligently facilitating the AGMs and giving the opportunity to shareholders to participate in the decision making process for the strengthening of the RCFI. She assured that TASU will continue to provide capacity building support to the RCFIs to meet the growing demand for banking and financial services around the country.
As part of its ongoing support to RCFIs, TASU recently provided desktop computers, laptops, printers, 4G router, generator, motorcycle, cash counting machine,  solar panel, furniture including capacity building value over  hundred thousand United States dollars to enhance the operation of the rural  community finance institutions.
-end-