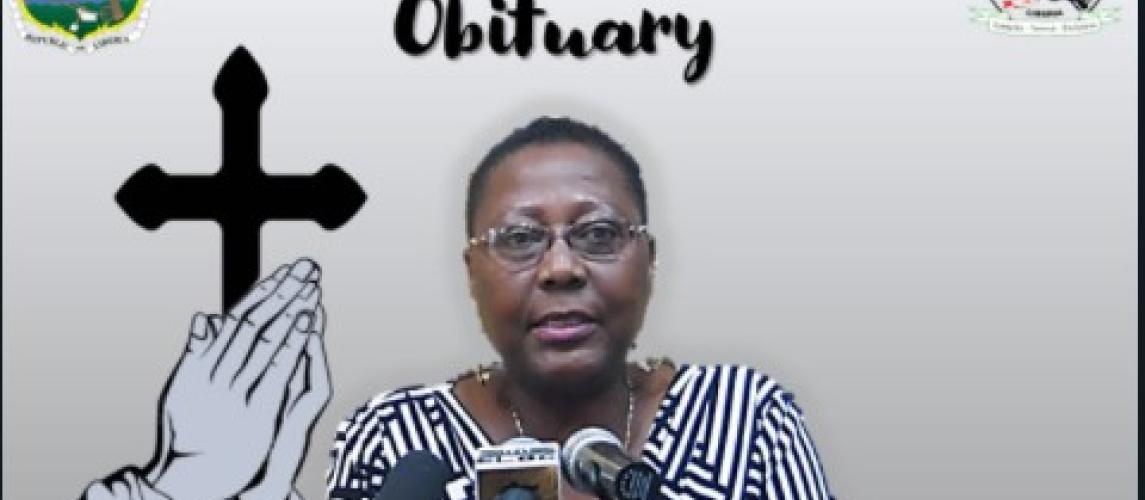 OBITUARY: The Late Honorable Seklau Elizabeth Worjoloh Wiles, Former Minister of Agriculture, Republic of Liberia
OBITUARY
The Ministry of Agriculture announces with profoundest regrets and deepest sorrow, the death in her 66th year of Honorable Seklau Elizabeth Worjoloh Wiles, former Director of National Livestock Bureau, former Deputy Minister for Administration, former Deputy Minister for Technical Services and the 20th Minister of Agriculture from 2017-2018 thus enlisting her as the second woman to had served such highest position at the ministry since 1948.
Former Minister Wiles died in the United States of America over the weekend after she lost a battle to an illness.
While serving the ministry in various capacities, Former Minister Wiles was instrumental in strengthening the ministry's administrative department and livestock division through the formulation of existing policies and training of young professionals who continue to be bedrocks. Those will remain evergreen in memories!
"As we mourn her passing, she was a team-player, a pillar of support and a passionate agriculturist who even, after her tenure at the ministry, continued her engagements in integrated farming through crops and poultry productions – adding value to Liberian private sector's involvement in agriculture. May her soul rest in peace", said Agriculture Minister Jeanine M. Cooper.
FUNERAL PROTOCOLS WILL BE ANNOUNCED LATER.