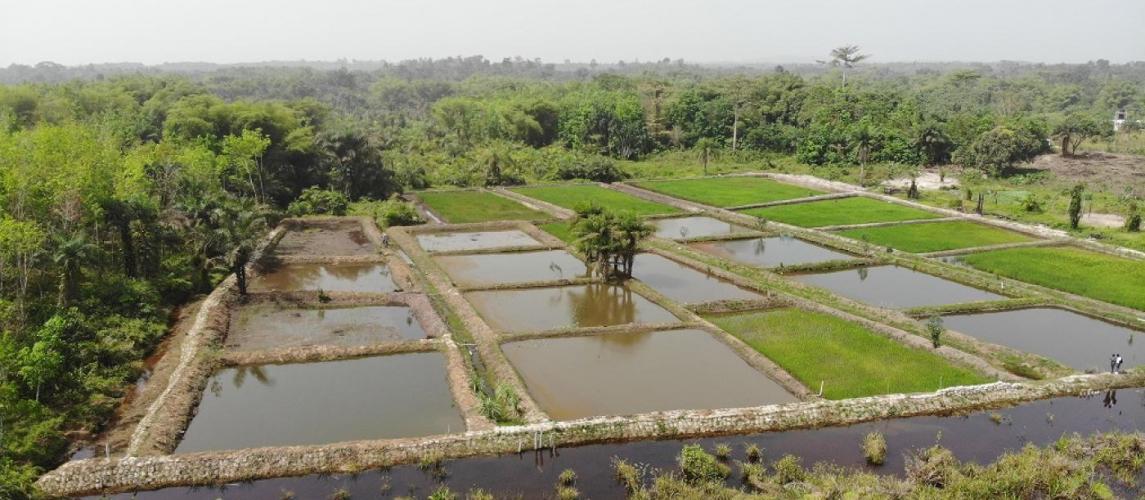 Liberia: Farm Taps on New Technology to Increase Production(Courtesy of Liberian Daily Observer)
Karsor Farm, situated in Margibi County, boasts of a technology poised to increase yield and income. The farm's management has adopted the Integrated Rice-Fish Farming System (IRFFS), a climate-smart farming technology ensuring high rice, fish, and vegetable output. 
Adoption of the new farming technology came after an unrewarding period of farming fish at the farm, says the farm manager, Akoi Kollie. "We did all we could to have fish that meet the market expectation, but the fish were stunted," he says. 
Like the Karsor Farm, many farms have been established to meet the nutritional demand of the Liberian population and thus earn cash in return for the production of food. However, nutritional and livelihood challenges are yet far from overcome in a country whose 2.3 million of its population are unable to meet its basic needs. Moreover, low farm yield is linked to the lack of basic farm inputs, a weak extension delivery system, and the lack of incentives to encourage production beyond the subsistence level.