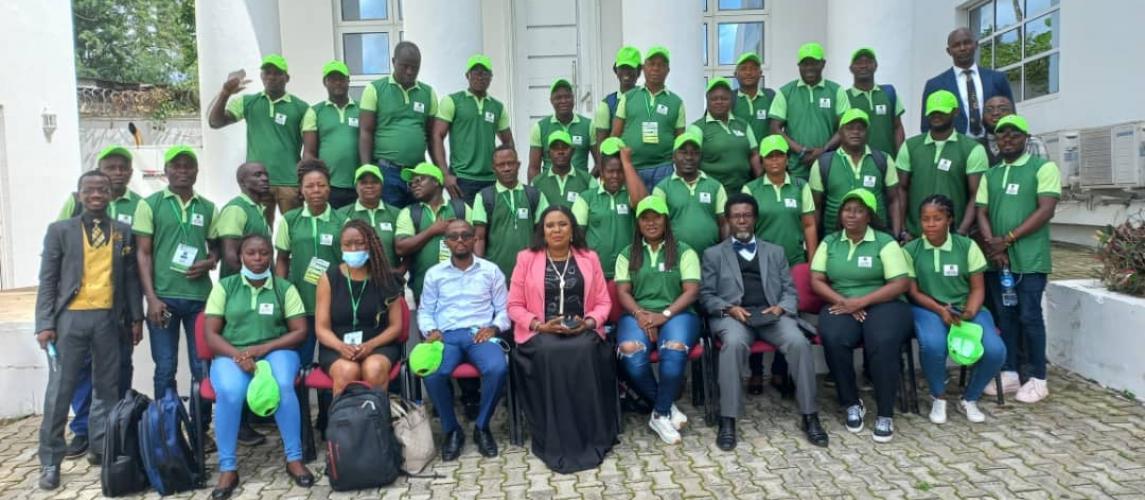 Thirty-two MOA Staffs complete Agribusiness Training in Nigeria
(PMU-MOA-Monrovia, Friday, September 17, 2021):-Thirty-two staffs from the Ministry of Agriculture (MOA) have completed a two-week intensive training in "Facilitation and Sustainable Agribusiness Revitalization for Transformational Community Partnership" at the Supreme Management Training and Consultancy Services Limited in the State of Ibadan – the third populated state in Nigeria.
West Africa's economic powerhouse, Nigeria, is widely considered a centre for excellent agribusiness development programs.
The staffs comprised of MOA's field technicians from nine counties and coordinators from four of the country's five agricultural regions. Others were middle-leveled projects' actors, and employees from various Departments within the ministry.
As approved by the World Bank, the training was part of ongoing programs to enhance the human capacity of the MOA.
Agriculture Minister Jeanine Cooper is excited over the training's completion
She remarked happily: "This is a joyous moment for the MOA that we've now built the capacities of staff in providing support to and understanding the workings of agribusinesses. Our agribusinesses are key drivers to our economic transformation and growth"
The knowledge acquired from the training will help support – at the county level – the Smallholder Agriculture Transformation and Agribusiness Revitalization Project (STAR-P) which the MOA is executing with World Bank and International Fund for Agricultural Development (IFAD) funding.
The STAR project – now in the third year of its five-year's implementation timeframe – seeks to increase agricultural productivity and commercialization of smallholder farmers for selected value chains (oil palm, rice and vegetables).
It focuses on nine counties – as agreed in the Financing Agreement passed into law by the National Legislature. The counties are: Bomi, Gbarpolu, Grand Cape Mount, Grand Gedeh, Lofa, Margibi, Maryland, Nimba and Sinoe.